Pre School education is the most formative years of a child's life. The child's greatest power of learning is from the day they are born to 5 years of age. The focus of our early years programme is to build among children the qualities of curiosity, exploration and discovery in a fun-filled, safe and happy learning environment. As children settle into their new environment, we enable them to begin their learning journey with ease and confidence. Our individualized approach to teaching helps nurture each childs curiosity and love of learning and develop their social and physical skills, instilling in children moral and social values, in addition to good habits, is an integral part of the programme. Emphasis is laid on children gaining self-confidence and the ability to effectively communicate and express themselves. The curriculum is well-balanced and employs theme- based, instruction to help the young minds integrate their learning smoothly.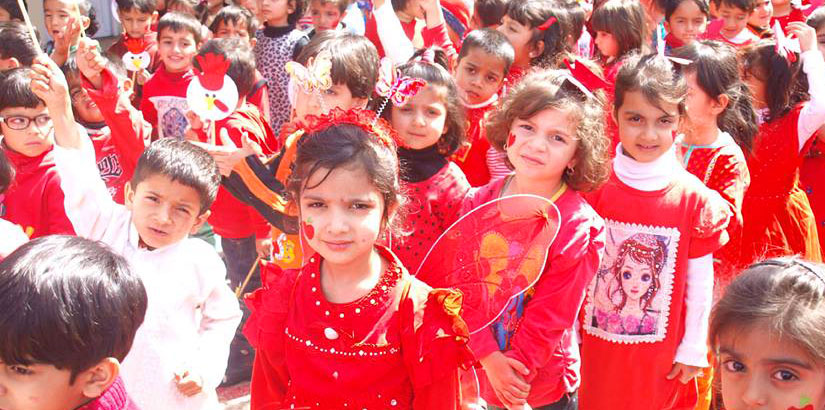 Learning experience through theme work is more than fun and games, we believe in honing the intellectual, physical, emotional, linguistic, social and moral skills that will stand a child a good state for the rest of his life. Teachers guide them as they develop their basic thinking, observation and communication skills. The process of knowing, understanding and forming their own ideas kick start with a range of well planned and researched activities, an positive approach to learning is created by involving all the children in a Theme based learning process.
The principals of learning which we apply to achieve our objectives are Development and Learning (Creative expression, Language & Literacy, Numeracy, Self & Social Awareness), Integrated Learning, Active Learning, Interactive learning & learning through play.
The curriculum prepares children for further learning & facilitates a smooth transition to a more formal Primary Curriculum.